Dear Parents, Caregivers and Families
Kia ora, kia orana, talofa, malo e lelei, fakaalofa atu, hello and greetings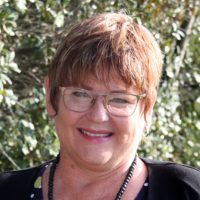 Here we are half way through the term already. Although I love Summer, I must admit crisp misty Autumn mornings developing into warm Indian summer days are quite inviting. I would like to warmly welcome Ms Renee Wade back on staff. Renee is teaching in Room 3 for the rest of the year. She has met with parents and will be holding a form of Day 1 interview next week. Glad to have you with us again Renee!
I got a nice surprise on Monday when Charlotte Clayden bought in 2 gorgeous coffee mugs that her mum Dawn made and donated to the staff room. Thanks so much. Now I just have to control the teachers over their competition on who gets to use them. I think a recap of Working together harmoniously might be in order!
Reminder to the parents of our Year 7 & 8 students that the Boostrix and HPV vaccinations will be happening on the 23rd. If your child gets anxious over getting injections, can you let Kirsten or Cara know so that they can supply the TLC needed.
CELEBRATIONS: Congratulations to the following students-
Lucky Star student- Levi Gray
Values mascots- Eva Kerrisk for Growth; Oliver Casey for Respect; Teilah Melrose for Ownership; Tamihana O'Brien-Hayes for Working Together Harmoniously.
Great work- the whole of Room 2 for sharing their awesome stories. What a delight seeing how much progress has been achieved in 7 weeks including 2 lock downs!
The Helping Hands are asking for help with the Rodney Rural School Year 1-3 Tabloids  event being held at Tomarata School on Friday. If you can assist with the barbecue and selling drinks and other items please email Erica Casey at eridoll1994@outlook.com as soon as possible. We hope to see you all there supporting the children. They are also needing assistance on the week of the 8 April down at the Tomarata Domain. The blue bins that were used at the Guy Fawkes night for recycling have still not been emptied (yikes). The Helping Hands have hired a skip bin and need some willing helpers to assist with tipping them into the skip. Again if you can help please contact Erica. Many hands make light work. On a brighter note we have purchased 2 more gazebos from the fundraising money for the school. That means we now have 4 for shelter for our children at school and outside events. Yahoo.
Tomorrow we are going to have a visit from our local iwi, Ngati Manuhiri. I am so pleased that we have finally been able to make contact, so that we can further develop this relationship. They will be having a korero with us to discuss how we can further integrate the Maori world view into our local curriculum plan for the school. and how can learn more about our area's history and stories. If you would like to join us please feel free to come to school at 10 am.
Our PB4L focus this week was on eating lunch. As you know we eat after playing. Research has proven that the children eat more, and are more settled and calm going back into class for the last block of the day. Most schools have now adopted this practice.
Every newsletter I will be focusing on one aspect of our Vision, and one of our Values, that were formed by parents and teachers last year. They underpin everything that we do at Tomarata School, and I feel it is important that you know them, so that you understand why we do what we do at this school. We cannot wait to get to know you, everyone is welcomed and cared for here. This is why we have Day 1 interviews at the beginning of the year, and interviews with the Principal for New Entrants. These are opportunities for parents and children to share what they like, what they find difficult, and what they want to know about the school or the teacher. It is also the time where the teachers learn more about their students and whanau, and to start forming those important relationships. It makes the transitions to school, or to a new class or teacher, that much easier, resulting in happier children. Everyone is welcome to join our Tomarata School family with no road blocks of race; religion; or needs. We do not have an enrolment zone, so anyone who wishes to come here is able to. Growth through learning from our mistakes: Teachers use growth in order to deliver quality teaching and learning. We believe in sharing, considering and collaborating with others and using professional development to develop our skills. We  grow our school and personal practice by using the Tomarata Vision, and  Strategic and Annual plans that are formed from the data that we collect each year on student achievement. So what does that look, sound or feel like for our teachers, parents and students? It is teaching and responding to learners in a knowledgeable and adaptive way to progress their learning at an appropriate depth and pace. As you can imagine this is a complex process  involving setting work, assessing the outcomes, seeing what works and what we could do better. Just as you as parents take time to get to know your children as to what works and doesn't work with them; what they like and don't like; so do we as teachers. However you have them for a life time. We have them for 5 hours a day. We get it right most of the time, and learn from our mistakes when we don't! 
Lastly my quote for the week:
Dear parents- If you promise not to believe everything your child says happens at school, I promise not to believe everything they say happens at home 🙂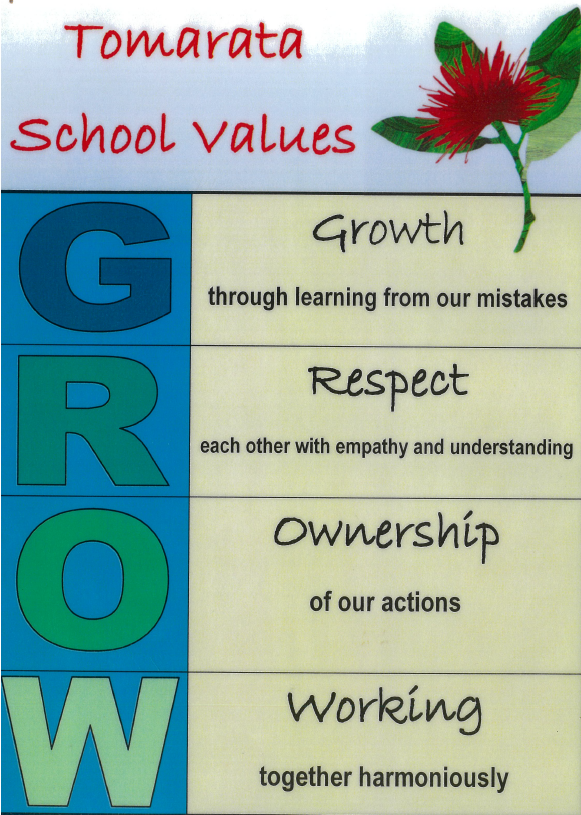 Reminders

REMINDER!!

Junior Tabloids Year 0-3 Friday 19th March!

9.30am-12.30pm

All Whanau Welcome!

Food will be available – (FOR THE WHOLE SCHOOL)

Sausages $2

Juicys $2
Bottled Water $1
Juice boxes $1

Ice blocks $1.50 

Tomarata Netball

The Tomarata Club would love to hear from juniors (Yr 1-8, girls and boys) who are keen to play this season. Even if you haven't played netball before, you're welcome to get involved. We're a small, friendly club with training held on a weekday after school at the Tomarata School courts and Saturday games in the Rodney competition at Centennial Park, starting early May.

Please email tomaratajuniornetball@gmail.com for more information and a registration form, or pick one up from the Tomarata School office. 
Helping Hands
Helpers needed for this Friday  with the BBQ and lunch sales.
Community Notices
Tomarata Playcentre Quiz and Auction 14th May  at the Forest Reserve Hall  at 7.30pm

Print or Save this Post