Dear Parents, Caregivers and Families
Kia ora, kia orana, talofa, malo e lelei, fakaalofa atu, hello and greetings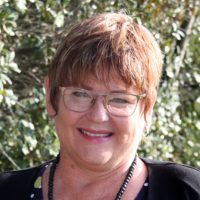 Happy Easter to one and all. However you celebrate this special time of the year, I hope you have a wonderful long weekend with your loved ones. Plus chocolate… there has to be chocolate. It is these events in the year where family becomes more important, and it's a reminder to keep everyone you love close. Our hearts and love go out to Mrs Sibtsen with the sudden passing of her father. We hope to see her back next week.
I got home on Tuesday night heartened by our first parent's forum. We had 8 families represented there, and a great variety of discussion topics. Points covered were communication platforms and content, digital technology, bus behaviour, homework and our Enviro afternoons to name a few. The newsletter is going to have an overhaul, so watch out for the new format next week! The main decision, which will be reiterated by a letter home, is that our main place for parents to get information from will be SEESAW until our HERO app is up and running. These parent forums will be happening every term, so please come along if you have any questions, issues or topics of conversation that you want discussed. If you wish to know what initiatives/actions we are working on as a school please read the Charter on this website. It has our Vision, Values, and what we are going to be doing/working on as a staff and community for the next 3 years.
One of our new initiatives which was shared with the parents on Tuesday evening, is our Wednesday Enviro afternoons. Now that we have chickens, the orchard, vege gardens, the compost bins etc, we need to use them as teaching opportunities, as well as sustainability projects. The children will be working in House groups, with all ages working together to learn about our 8 Enviro areas; the care and upkeep/kaitiaki of these areas; use of produce; reading the signs of the seasons/birds/trees/insects as to what should be happening e.g. planting, harvesting etc. It is exciting and everyone is looking forward to starting this in Term 2. We would welcome any whanau support to make this programme as successful as it can be. So if you love gardening, know about bees, like turning over compost, OR want to learn about these things alongside the children, please come on Wednesday afternoons to join us. There are many people with skills and knowledge to share, and we would love you to do so. Our House Captain's brilliant proposal to the Board last week was approved, so they are busy designing a roadside stall for the school to sell the produce we grow. The money raised from this will buy chicken food, seeds, plants etc which again makes what we have created at school sustainable. Exciting authentic relevant learning opportunities ahead!
The Disco last Friday was amazing and I wish to thank our very small but very enthusiastic Helping Hands ladies for their organisation. Matua Chris was superb as the DJ, Storm was our awesome photographer, the Student Voice Council made a great back drop, and the children ( and adults) had a lot of fun dancing. A very successful night and the first of many I hope! The Helping Hands are doing lunch orders on Thursday so don't forget to send money if you wish your child to take part. The ladies also wish me to remind you that the skip bin will arrive on the 8th April for the recycling to go into from the Guy Fawkes night. If you can lend a hand they would appreciate it.
I will be holding a Parent Reading training on Friday 16 April from 8:30-9:30 am , in the staffroom. If you would like to do some reading with children at school, or even if you would just like to know how to read with your children at home, please come along.
We have had some issues on the bus lately with inappropriate behaviour. This seems to be an ongoing issue, made harder by the fact that there are no adults to monitor behaviour onboard. As a result I have assigned seating on 2 of the buses. I will send the seating plan to the families concerned. If you could cover the bus expectations with your children I would appreciate it. Safety is the reason why we cannot have children acting irresponsibly as I am sure you can appreciate.
CHILDREN TO CELEBRATE:
Values: Arley Room 7 for Growth; Uawa Room 3 for Respect; Jack Room 5 for Ownership of his actions; Felix Room 2 for Working Harmoniously with others
Assembly Good Citizens: Julian Room 2; Khodi Room 5; Taine Room 6 and Monty Room 2
Liana, Eva. Eli and Jesse for taking part in the X games with their whanau. CONGRATULATIONS- WE ARE SO PROUD OF YOU ALL!
Many of you met our new staff member last week.  Mrs Dee Pollock will be working in the office every Friday. Dee and her husband have moved to Mangawhai from Auckland. She has had many years experience working in a school office, and we are very happy to welcome her to our Tomarata family.
Finally my funny for the week:
PARENT: What did you learn today?
CHILD: Apparently not enough. I have to go back tomorrow!
Have a wonderful Easter break everyone!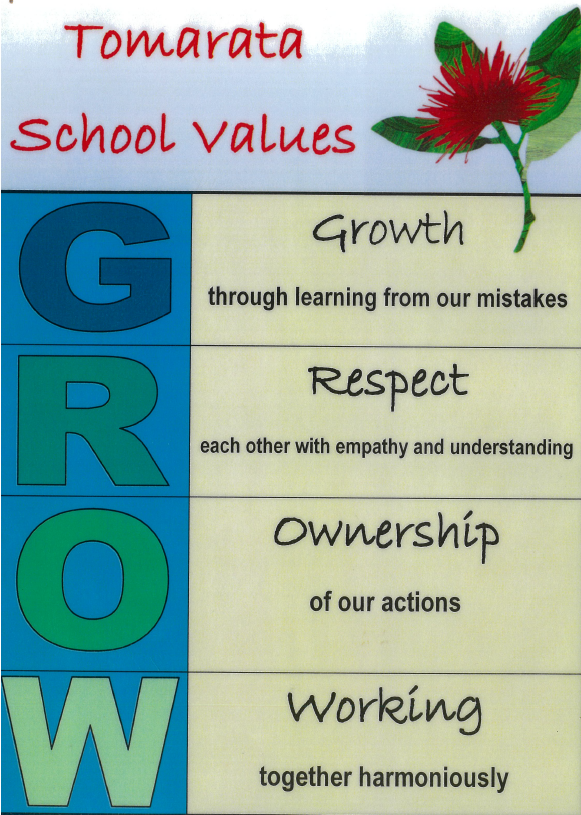 Print or Save this Post