Dear Parents, Caregivers and Families
Kia ora, kia orana, talofa, malo e lelei, fakaalofa atu, hello and greetings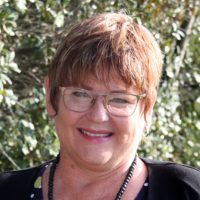 I'm sitting in my office looking at the sun streaming down, and kids playing soccer, climbing trees, experimenting with back bends and digging in the sandpit. There are smiles, laughing and boys running at full speed after a ball. It makes my heart sing to see our Tomarata kids having fun, and working together harmoniously out in the playground. Sometimes there are issues, but these are becoming few and far between as our children learn to use the school values to moderate their own behaviour and to check each others. We are getting there!
The ASD meeting that was scheduled to be this Thursday has had to be rescheduled due to the unavailability of the presenters. I am working on a new date with them, and will let you know asap. I know it will be very beneficial for our staff and parents alike.
I would like to acknowledge the amazing work that Karen Sims did for Tomarata School as a parent, and as a valued member of the Helping Hands Group. She was our Facebook guru for getting the information out to you all, as well as the finance person, and a marvelous helper for every event. She will be sorely missed and we wish her and her whanau well in Australia ( when they finally get to fly there!). I am sure there are equally able people out there that could fill the gap. If so please contact Anne Richards on peteanneplus3@gmail.com. You will be warmly received!
We appreciate and gratefully accept any donations to the school of equipment and resources. I have just been told that Ashlee Prictor and Simon Harris ( Chase and Eden's whanau) are donating a soccer goal to the school. Thank you!! The boys and girls will be over the moon.
As of tomorrow the school interview site will be open online for you to book your interview time(s) for your children. Simply go to www.schoolinterviews.co.nz; click on make a booking; enter the code u7fy8; choose your time(s) for your child(ren). On the day – Friday 28 August- come to school with your child(ren) and meet the teacher(s) to discuss how your child is progressing and what their next learning steps are in the core subjects. Your child will also be sharing some work with you. You can have your child with you in the interview, or choose to ask them to wait for you outside. Then you take them home. The reports will be coming home the day before so you will have topics to discuss. The interview slots are 15 minutes long, and we ask that you keep to those times. If you have more to  discuss, please make a further appointment time with the class teacher. We look forward to seeing you there.
The staff and I have been working on trying to provide as many activities for the children to do in break times to keep them occupied and happy. We have the Tricks Club using the quarter pipe and grinder ( Year 4-8); riding bikes, scooters and skateboards around the school; the Pool Table Club     ( Year 8 students); the Chess Club ( Year 4-8); sports equipment to borrow from the PE shed; the field for soccer & touch; the playground; Board games and Lego in Room 5 ( more Lego would be fantastic!); handball squares; the courts for netball and basketball; and gymnastics ( which half the school have signed up for!). Alongside that we have some dads looking at starting the construction of our caged soccer too so there are plenty of things for children to be doing.
The changing sheds are finally nearing completion. I have been assured that by the end of August they should be fully functional and ready to use in the Summer term. Yahoo. Our next project starting in the October holidays is the court resurfacing which I am sure will go down a treat for our netball and tennis groups. Then in the Xmas break I am hoping that the Rata Room will be getting a makeover to get it ready for STEAM activities. Our school will look fantastic. Plus I have been informed that the work on our pizza oven, gazebo and seating will be starting soon courtesy of the Helping Hands and Fireworks money raised last year.
I hope that you have taken note of all the activities that the children will be involved in over this term. It is certainly going to be a busy one. It would be great to see you at as many of these as possible as the children love to get the support. Thanks to Kirsten Forno-Watson who put that together for you all. Have a great rest of the week and enjoy the last weeks of Winter.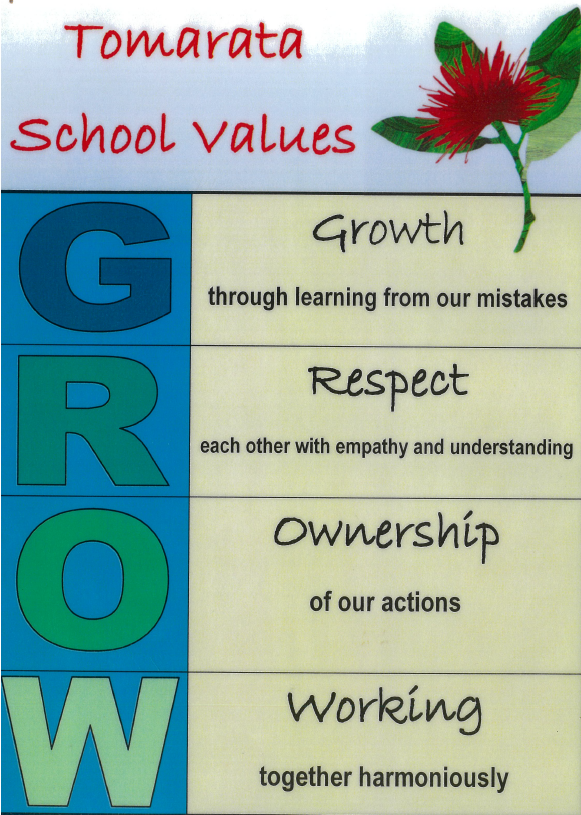 Congratulations
A huge thank you to everyone from Room 7 the Bake Sale yesterday  was a huge success.
Reminders
Sausage Sizzle  Thursday 13th August
Community Notices
Tomarata Playcentre
619 School Road, RD 4, Wellsford   tomarata@Playcentre.org.nz   09 423 9074
Tuesday, Thursday and Friday  9.30am – 12pm

Print or Save this Post