Dear Parents, Caregivers and Families
Kia ora, kia orana, talofa, malo e lelei, fakaalofa atu, hello and greetings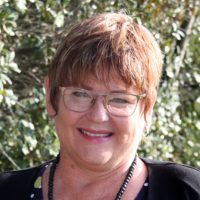 Well here we are in the last week of July already! This year seems to be flying past despite all the hiccups along the way.
The best parts of my day are when students come to me with work that they are proud of. Often they describe how they found some parts hard, but got there in the end which is a good opportunity for me to talk about Growth by learning through our mistakes. This week Liana Kerrisk shared some of her writing with me, and we talked about how adding speech marks next time would be brilliant. Use each teachable moments, even in the Principal's office. Happiest of birthdays to Aurelia Ryan today too. Hope your day has been splendiforous!
Our chicken coop has been completed thanks to the hard work of Matua Chris; Joshua Bromhead, Cody Watson-Walker, Hunter Wood, Emma Brien. Lily Andrews and James Kerrisk. The plan was designed by Luke Smith, Sara Nicoll, Maddy Wallace and Koen Hare. It was a fantastic learning opportunity for Room 7 students to combine maths, technology and engineering for an authentic context. The roof has our 4 House colours, and Lily and Emma got representatives from each House in each class to place their hand prints on their House colour block. The next stage is for Rooms 2-5 to choose a wall of the coop and decorate it. We have yet to get the equipment and tools such as food, storage, water bowls and shavings for the floor. We do have 8 hens waiting to move in though and 2 magnificent roosters courtesy of Mr Neels who feels they deserve a new home ( 🙂  ).Lester and Rum will join the ladies as soon as they arrive. We will be having an official opening so watch this space.
Our other exciting event last week was the filling up and burying of our COVID 19 Time Capsule. The students felt that the pandemic was such an important historical event for New Zealand, and them, that it should be remembered. Each class put together something that was significant to them from the Lock down. There were poems, letters, bubbles and art. Alongside that we of course added hand sanitiser, a face mask and a pair of gloves. The box was donated by Matua Chris ( what would we do without him) and was of significance too as it was from World War 1. The box was wrapped in plastic, (as we all know plastic does not break down) and buried alongside our memorial seat. Mrs Ashe got a beautiful brass plaque engraved which will be attached to a post by the burial site. I hope many of us will still be around when it comes time to dig it up again in 20 years! One of the Year 8 boys said to me" Mrs Neels I'll be so old then…I'll be 32!"  Bless him, I didn't respond with how old I'll be!!!
Our Year 7 & 8 students will be going to camp in November which is very exciting. Unfortunately COVID 19 greatly disrupted our fundraising efforts, so we will be holding sausage sizzles, bake sales and raffles to assist with bringing the cost down. We would appreciate your support with these events. Look out for the dates as we will be sending out a notice on SEESAW soon, with all the important things coming up over the term for you to put into your diaries or on your calendars.
We are also looking for volunteers to help with running the PMP (Perceptual Motor programme) for our littlies in Rooms 2 & 3. At the moment Mrs Jo Tischik is running this on her own, on a Wednesday morning. If you would like to help please contact Mrs Sibtsen on robyns@tomarata.school.nz. You would receive training for this. It helps children with balance, tracking, co-ordination and crossing the mid-line which all help in reading and writing.
All the students are beginning training for cross country now. This year we will be holding a school competition before heading off to the inter school competitions. Parents will be invited to cheer children on. Now I remember as a child how many of my peers came up with sudden injuries that required bandages and caused limping the nearer cross country day got. ! Let's face it we all have varying memories of the dreaded cross country, and the various ways we tried to get out of running it. However at Tomarata School we are trying to instil in the children that cross country is all about fun, improving fitness and setting personal goals. Some students do find it hard and we will make allowances for genuine reasons. We would appreciate your support in encouraging your children to take part, and to not condone the sudden sprained ankles, or large limps that may appear on cross country day. Building resilience is so important, especially in the world we live in today.
Next week we were going to be holding a 2 hour professional development session on Autism, learning  strategies for coping at school for teachers and parents. Unfortunately the presenters have had to change the date. It will still be occurring this term, but I don't have the new date as of yet. All the Tomarata staff will be attending, and I would like to extend an open invitation to any parents that would like to come It will be from 3-5 pm and I will advise you of the date as soon as I know.
Thank you to all the families who responded to the survey regarding parent teacher interviews. 64% of the responders wanted the interviews to happen in Week 6 of this term, and 75% wanted the interviews to be held on the Friday of Week 6. Therefore parent teacher interviews will be held on Friday 28 August between 8:30 am and 4:30 pm. Reports will go home the day before on the Thursday. The same online process will be used to book your times as was done for the first day interviews. You will receive the codes soon. On the day you will bring your child with you to the interview and they will share some of their learning with you first. Your child can then stay on with you in the interview or , if you wish to speak to the teacher alone, your child can wait outside. Then you will take them home.
Lastly there is unfortunately a nasty tummy bug circulating around school at the moment. It comes on very suddenly with cramps and vomiting, alongside high temperatures and headaches. Please know we will send your children home if they present with any symptoms, and please keep a watch out at home too.
Well that's all from me this week. Enjoy the last week of July, and celebrate the end of Winter through August.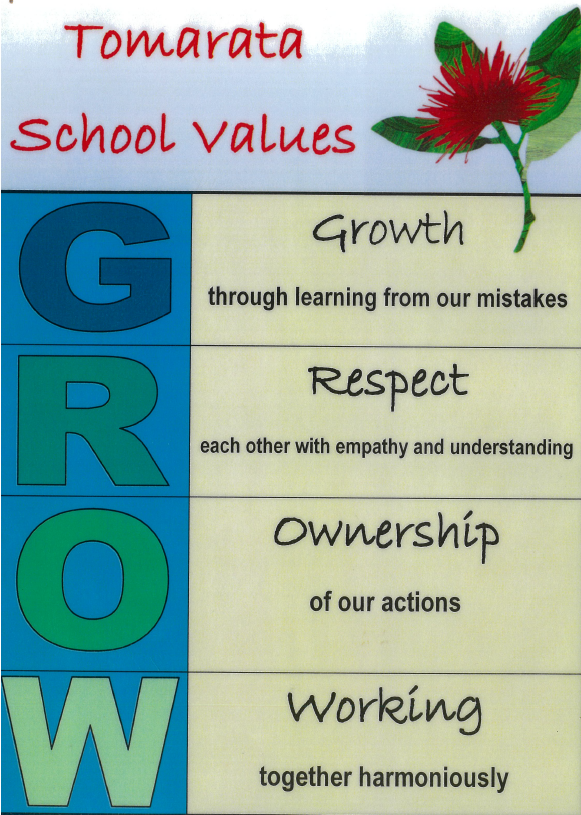 Reminders
Year 7 & 8 Camp fundraiser
BAKE SALE Tuesday 4th August
SAUSAGE SIZZLE  Thursday 13th August
ALL funds raised going to Year 7 & 8 Camp 2020
Thank you for your support
Janet Ashe 
Year 7 & 8 teacher
We are still looking for any old clothes and any towels that you no longer want.
Helping Hands
Community Notices
Tomarata Playcentre
619 School Road, RD 4, Wellsford   tomarata@Playcentre.org.nz   09 423 9074
Tuesday, Thursday and Friday  9.30am – 12pm

Print or Save this Post