Dear Parents, Caregivers and Families
Kia ora, kia orana, talofa, malo e lelei, fakaalofa atu, hello and greetings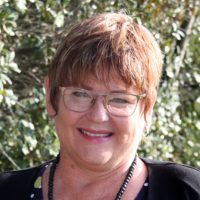 And the countdown begins………. 8 more days till the 2020 school year is over. There have been lots of ups and downs over the year, but lots of positives too. As Monty Python so rightly said : Always look on the bright side of life !
Yesterday we were very lucky to have a mini Music Show put on by Martin Worthington and the students that learn with him. It was called X cite the Music in your Soul. Congratulations to Abbie, Nico, Arya, Corbin, Robbie, Brooke, Sara and Lincoln who shared their musical talents with us. The children really enjoyed it, and some are now inspired to learn an instrument next year. Remember to contact Martin if you want to take up this opportunity with him next year. I might encourage my grandson to join after hearing Baby Shark for the millionth time on a ukulele!
Happy birthday this week to Jack Clements and Cody Davis. I hope you both had a super duper day!
The House Captains and I are still hoping that there is a sparky out there who could help us to get the fountain going in their Memorial Rainbow Garden. If you could help please contact the office or me.
Today was our thank you morning tea for all of you that assist Tomarata School in a variety of ways. We really appreciate the time and support that you give your children- everything  from going to camp to pasting work into books. Every little bit contributes to a school where we all work together harmoniously.  Thank you also  to Robyn Sibtsen who organised the lovely morning tea.
We are now very busy gearing up for our end of year Prize-giving on Friday 18th, practising songs that we will be singing. I hope to see you all there. If by chance you won't be, can you please let your child's teacher know, just in case they were receiving an award. We will get it to you earlier. Speaking of Prize-givings the following ex Tomarata students did extremely well at the Rodney College Junior Academic Prize giving yesterday:
Jacinta Buxton- 2nd in Social Studies, Food Technology & Science and 1st in Textiles & Design Technology, JCEA Merit
Hanna Kerrigan- 1st in Sport, PE & Health, Textiles & Design Technology, Social Studies, Science & English, JCEA Excellence
Mia Ward- 2nd in Textiles & Design Technology, JCEA Achieved
Nina Downs- Merit in PE & Health, JCEA Merit
William Clapham-2nd in Engineering Technology, 1st in Maths, Science, English, wood based Materials & Technology & Social studies, JCEA Excellence
Ryan Watson-Walker- 1st in Maths and wood based Materials & Technology, JCEA Excellence
Chevy Barnes- 2nd in Design & Visual Communication, 1st in Maths, Spanish, Music, Science & English, JCEA Excellence
Alex Barnes- Merit in PE & Health, 2nd in Science and Music, 1st in Sport, JCEA Merit
Kelly Partington- 1st in English, JCEA Excellence
Positively Rodney "The Totally Committed" Merit Certificate- Ryan Watson-Walker
Academic Excellence 2nd overall Year 9- William Clapham
Davidson Cup 1st overall Year 10 Chevy Barnes
It just goes to show how well our students achieve when they go on from Tomarata School.
On Thursday from 4-6 pm we will be holding our Autism Spectrum Disorder seminar in the hall. We are hoping that many of you take up this opportunity to learn about various strategies for students that have this different-ability. I am sure there will be some tips for everyone to take home and use.
Finally on Friday the Year 8 students will be going on their BIG DAY OUT. This is a Tomarata School tradition that the children look forward to all year. Huge thanks to the following people who have organised an amazing day for the kids- Renee Wade, Talia Watson-Walker, Katie Kerrigan, Tina Lusty ( whose business has paid for one of the activities) and the group of parents who will be organising food and pitching tents. We really appreciate your efforts. They have an amazing day to look forward to starting with the Adventure Forest; stopping off at the Whangarei Falls on the way back; Glow in the Dark Mini Golf; pizza dinner cooked in our new Pizza oven and finally sleeping overnight in tents. I am hoping I can get to some of these activities myself. Oh to be 13 again ( although it was my year of braces, plaits and freckles!).
Have a fabulous week everyone!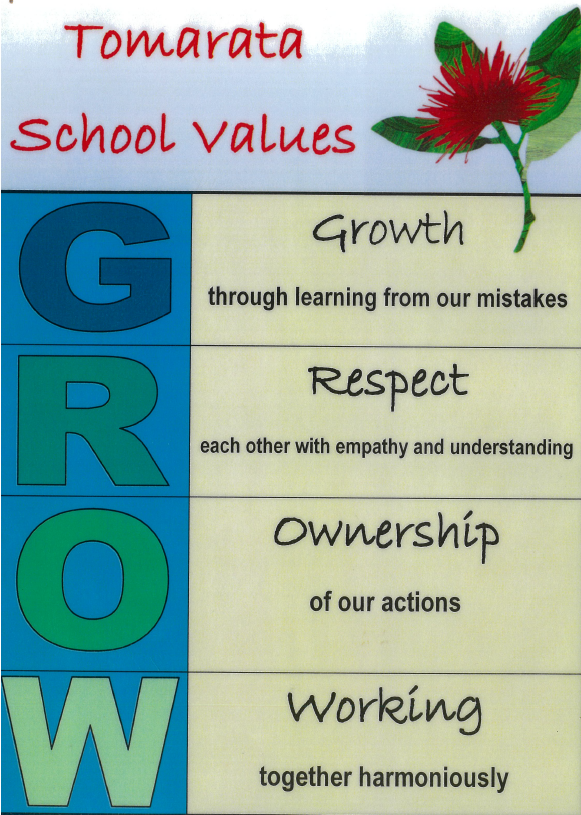 Print or Save this Post