Dear Parents, Caregivers and Families
Kia ora, kia orana, talofa, malo e lelei, fakaalofa atu, hello and greetings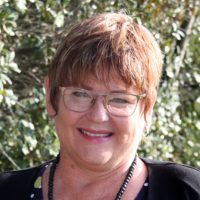 What a glorious day we had today. The best part of my morning was watching groups of children playing handball and tennis on our new courts. Good for the soul.
I have lots of information to pass on in this newsletter so please make sure you read it to the end. First and foremost…. drumroll please….. we have the final tally of the PROFIT from the Fireworks night. $32,396.80 is now in our bank account, ready to spend on resources , programmes and events that you as a community have identified are important in our Vision. What a fabulous total, and all to the hard work of 4 organisers, and the generosity of you , our parents, and the wider community. The first areas that we will look at  in 2021 are renovating and resourcing  our Science, Technology, Digital Technology, Engineering and Arts Room, and to look at innovative programmes that the children have identified that they find engaging and want to learn about. So roll on 2021! Anne , the amazing leader of the Helping Hands is stepping down for a while, so we desperately need some new volunteers. Imagine if we didn't have the fireworks night. It would severely impact on what we could do extra at school. On a side note, the fireworks is getting so big, we are looking at engaging an events co-ordinator to help. If that is something you have experience with, and are passionate about please contact the school. We also have a  purse, camera and a BP fuelcard looking for owners too.
We have been very lucky to have been successful with other grants and innovations for this and next year. We are one of a few schools that were successful with a Sustainability Grant, and next week we will get our $10.000 composting system, which will complement our gardens, and the Garden to Table programme we hope to start next year. We were successful in gaining a Creatives in Schools Grant which will see the incredible Geva Downey working with students over 20 weeks on creating an outdoor art gallery, with students teaching students visual art- so exciting! We have been accepted to start the Sanitarium Breakfast Club at school which will be open to any child who would like to have it, or even have a second breakfast. Plus we have also been accepted into a programme where students get to go sailing as well as build models to harness the wind , with the help of outside professionals. So all in all a very exciting year to look forward too, and all aligning with what you, our parents ,wanted for your children in our vision.
You may have noticed that the old sign for Tomarata School has been taken down. It was literally falling apart. We had a lovely piece of macrocarpa stored away that has now been etched by the wonderful Mr Forno-Watson, and will be put back up soon once finished. It looks very impressive. The House Captains had a very busy and productive day yesterday buying plants and creating a stunning memorial garden for a parent we sadly lost last year. This has been their community project and they have organised it from design phase to the end product. The mulch arrives tomorrow. All we need now is an electrician who could help us get the power to the fountain in the garden. If you could help with this please contact the office.
With all the fabulous new items in the school now, we are holding a grand opening night on WEDNESDAY 16 DECEMBER starting at 4 pm. We would love all our families and whanau to join us for a Pizza & Picnic night where we will formally open all the areas: the pool changing sheds; the courts; the memorial Rainbow Garden; the Pizza oven area; the orchard; the Carter's Chicken Coop; the new veggie gardens & the beehives. We have invited all the community members who have donated time, money or products to these initiatives to be there. So please join us. We will have the Pizza oven heated up, so bring bases and toppings for a pizza dinner, or bring a picnic instead. It will be a lovely celebration to end the school year. We look forward to seeing you all there.
We are also holding a special morning tea to thank all of you who have helped out on school trips, camps, classroom activities and a multitude of other ways. Please join us in Room 1 on Wednesday 9 December at 10am for a cuppa, some kai and a chat. We do appreciate the time and energy you give to Tomarata School. We happily accept any parent help, but please it is helpful if you do not bring  pre-schoolers or pets along.
As promised we are holding a special professional development session on coping with ASD ( Autism Spectrum Disorder) children. This is open to any and all parents or community members as well as our staff. It will be held in the hall on Thursday 10 December starting at 4pm. Please join us if you need any upskilling, or have any questions that you want answered.
You may have noticed that you have generally not  been asked to cover costs of trips or events that the school takes part in, apart from camps. This is because we opted in to the Ministry scheme where we get a certain amount of money to cover these costs. So apart from camp, parents do not need to regularly deposit money into an account at school anymore. As we use Eeny Meeny for stationery orders now too, we carry a very limited stock of replacement items. Next year we will require cash only for buying pencils, rubbers etc, rather than charging to an account.
I had a lovely visit from Annabelle in Room 3 today who couldn't wait to show me the progress she has made with her letter and word knowledge. A very happy girl skipped out of my office with stickers and a smile ( and a fairy costume on) and waved goodbye in the doorway. I also received the Manual reports from Rodney College for our Year 7 & 8 students, and was thrilled to see a high number of excellences and credits. Well done after such a topsy turvy year!
Finally just a gentle reminder that if your child comes home and tells you of an incident at school, can you please ask if they reported it to a duty teacher or their class teacher. We can't act on things that we don't know have happened, so your help with this would be appreciated.
12 days left of school….good golly. Where has the time gone?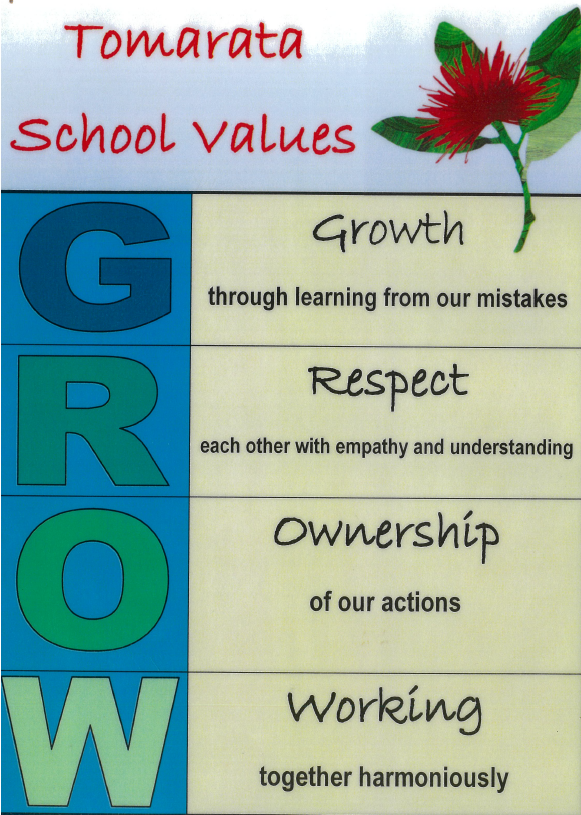 Print or Save this Post