Dear Parents, Caregivers and Families
Kia ora, kia orana, talofa, malo e lelei, fakaalofa atu, hello and greetings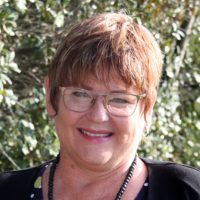 Boo! Happy Halloween to those families that celebrate this. I hope you all had a wonderful Labour weekend and
enjoyed the outstanding example of early Summer that we got. It was wonderful to have our children back at school
this week, full of energy and enthusiasm. And apologies for the late newsletter – it's been a very busy short week!
Our little community has certainly had a challenging year. I wish to say that I am extremely proud to lead such a fabulous school full of wonderful children, and a community that is strong in their support of each other. I wish to thank you for your ongoing trust in the teachers to do the best they can for your children, and in the outside agencies that are continuing to work hard for us. Our GROW values are standing strong, especially in respect. I will relate any information that I receive on the events that occurred last week, as soon as I receive any updates.
Our PB4L focus this week was on caring for, listening to and helping others. This aligns closely with our GROW Values. Listening, really listening to each other, especially children, is a skill that we all need to continue to work on. At school we are practising this in class. To reinforce this learning in your homes, how about practising some active listening in the weekend – families can simply put down phones, turn off the TV or other devices, and truly listen to each other. You may be surprised at what you hear! Listening is something that technology has hindered in a lot of ways. At Tomarata School we use technology as a tool, and firmly believe that the art of conversation is something that needs to be nurtured.
EXCITING NEWS. Our beehive initiative is up and running. We have been strongly supported with our Give a little Page and will get advised of the final figure raised soon. I would also like to thank Adele Rhead, who organised a donation box for us with wee Noah's assistance. I have been told that there may be over $300 in there which is amazing. It is parents like Adele that show how much kindness and generosity is alive and well in Tomarata. Chris Rhodes will be sending out permission slips to the classes that will be attending our bee lessons this term. Please fill these in and return them as soon as possible. Our visits to our Nature Classroom with Chris will finally resume again this term too, so very exciting fun times ahead.
I have been told that the senior children thoroughly enjoyed their time with the MOTAT team that were in school yesterday. We are so happy that we can offer these types of opportunities for your families to take part in. There are also several trips planned for the other classes so watch this space! The last day of manual at Rodney College for the year was Wednesday. I didn't get to see the hokey pokey that was made, as that was consumed before the bus even left Wellsford. However I did see the neat backpacks that the sewing group made. Certainly beats the oven mitts we got to make in my day!
The Helping Hands are still looking for lovely volunteers to fill in some time slots for Guy Fawkes night. If you can support them by offering assistance please fill in your name. This is our major fundraiser for the year to help us get those extras that make school more engaging for your children – prime examples are the chicken coop and Pizza oven, also not forgetting the Year 7 & 8 camp being able to go ahead. We are so very grateful that the drop in Covid levels have enabled us to run this event. Tickets are selling fast already, so make sure you don't miss out.
We have been very lucky to have some of the awesome garden sculptures donated to the school after Show Day this year. The butterfly garden, sandpit and orchard are now sporting extra embellishments. Thanks to those students who were willing to share their art work.
I would also like to extend a HUGE thanks to Shannon Josephs, from Josper Farms, who donated $2,000.00 towards our Senior Camp and the Helping Hands group. It is so very generous of you. The students are off next week to Camp Marsden, and they have lots of brilliant activities to take part in, including archery, a new flying fox, kayaking and a whole day of Stand Up Paddleboarding in Ruakaka. Ms Wade and Miss McGuinness, along with a merry little band of
parents will be accompanying the children on this week long adventure. I will be visiting on Tuesday to catch up on the stories and fun that they will have had.
We have assessment/testing week approaching soon, in the week after next, so we would really appreciate it if your children are at school at that time. It makes the assessment and reporting cycle much more manageable if we don't have to do catch up tests on children.
Many thanks. Have a wonderful weekend.
Nga mihi
Cherylene Neels
Principal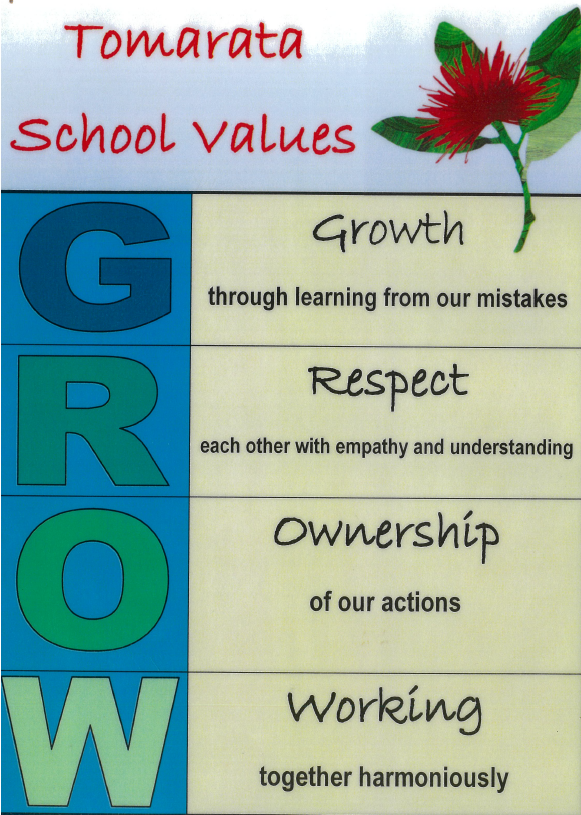 Print or Save this Post